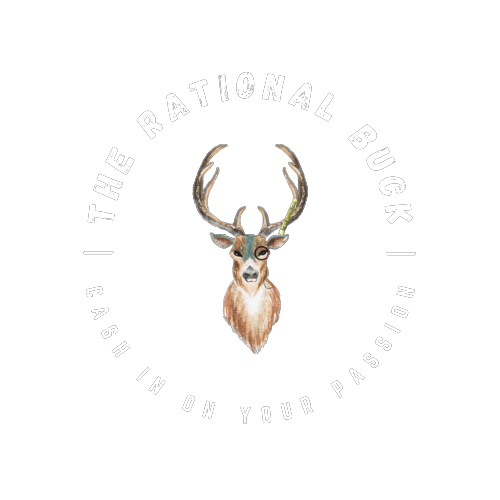 The Rational Buck
Cash In On Your Passion
Whether it's a side hustle or a full-blown business, I'll give you all the tools you need to get running and get profitable fast.
---
Podcast
The Rational Buck Podcast is available on Apple Podcasts, Spotify, Google, Anchor.fm, and many other outlets! Give it a listen and let me know what you think by visiting on Twitter!
---
NFT Art
Explore my collections of NFT art, a passion project.
---
About
As a former educator, a vending machine business consultant, a real estate agent, and an analyst for a multinational firm, I have the tools and know-how to help you learn to save money, grow your assets, and engage in timely education to help you on your journey of self-improvement!
---
Contact
The best way to reach out is via Twitter! @RationalBuckPod
All Rights Reserved, Copyright Rational Buck 2022